Prior to introducing to his office, Dr. McGrail, who practiced in the area for 25 years, took under consideration that we would live in Fredericksburg. Our idea was to live in the community that we practice. Community is important to us.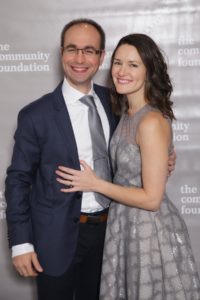 We believe in a healthy and happy community. We live our vision daily by focusing on uncompromising care and giving back! Most recently, we were the theme sponsors for the 2018 event of the Community Foundation of the Rappahannock River Region. The Community Foundation connects with donors, nonprofit organizations, businesses, government, community groups, individuals, and leaders to serve the current and future needs of the people throughout our region. To know more visit http://www.cfrrr.org/.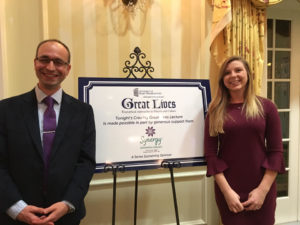 Also, we are happy to be included as a sustaining sponsor for the Crawley Great Lives Series in the University of Mary Washington. This free lecture series brings renowned biographers, a number of them Pulitzer Prize winners, to the Mary Washington campus to explore the diverse lives and achievements of remarkable people. https://www.umw.edu/greatlives/about/
We are looking very much forward to all the lectures and especially The Synergy Periodontics and Implants Lecture on Dale Carnegie by Steven Watts https://www.umw.edu/greatlives/lecture/dale-carnegie-2/
A healthy, happy and united community is part of our WHY!