Most decisions are made on an emotional basis. This is the conclusion of current research of human behavior.
When we first met Marilyn, she wanted to know her options about one front tooth that had decay.
In a process of co-discovery, it became evident that Marilyn wanted more. She really wanted to be proud of her smile!
It was an emotional decision to proceed with a comprehensive approach to improve Marilyn's smile. A rewarding one! This process was successful because it was based on solid knowledge, skill and exemplary communication between the treating clinicians, Drs. Mears and Ntounis.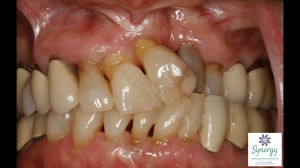 Initial situation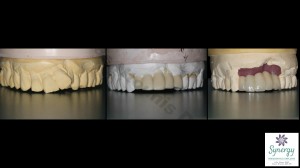 Proper planning with the final result in mind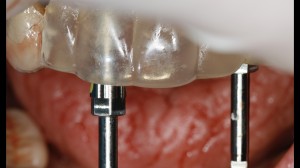 Implants placed according to template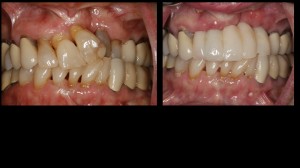 Before and after